Wool – Benetton Fashion Show Installation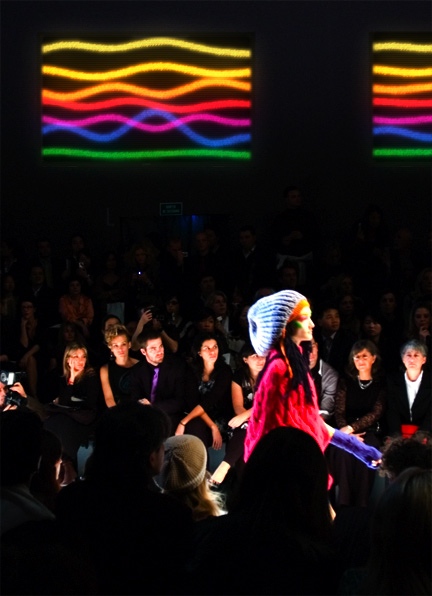 Interactive for the Benetton Fashion Show 2006 at the Centre Pompidou. It consisted on a configurable system that would display wool threads on 16 plasma screens around the catwalk.
The wool threads would respond to the audio that the crowds would generate while waiting for the event to start. There was a main computer that controlled other 16 computers, sending parameters as number of wool threads, audio sensitivity, thread damping, etc.
It was never used, was pulled out last minute. Rendering of the supposed looks.

Wool, reacting to music (amazing music by Federico Urdaneta).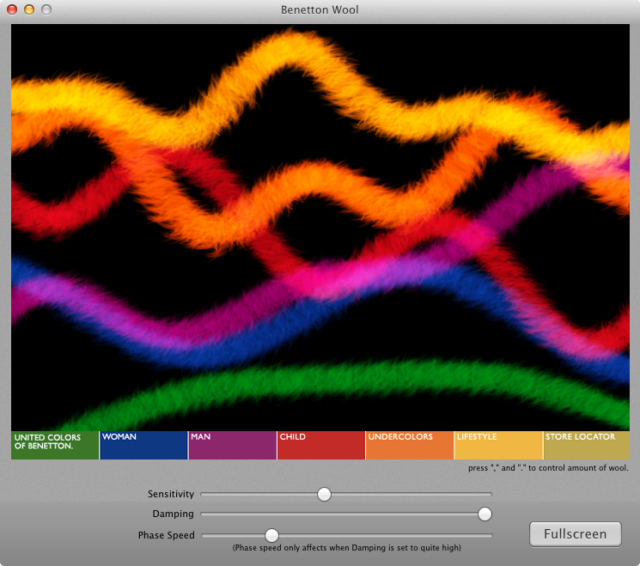 User Interface.
Wool has also been used as offline video media for UCBTV (Benetton's instore TV), as part of the wool campaign. UCBTV is broadcasted into more than 70 Benetton stores worldwide.