Camera Based Toys
Ongoing research on camera based interactive toys:
Optical Flow Music Maker
Delaunayzer
Kaleidoscope
Realtime configurable Kaleidoscope that uses live video as input. Available here.
netPong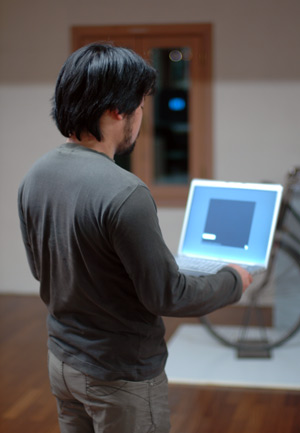 Play pong by tilting your macbook. This uses the Sudden Motion Sensor equipped in all the new apple laptops to control the pad. Play alone, or with a friend through a wireless LAN. On networked mode, the ball bounces from one computer to the other. The network play happens automatically through Apple's "Bonjour" technology; no action required, just launch the app in both laptops.
More info here.
Blogged in here (english), here (spanish), here (spanish) and here (italian).
YouTubed it here.
TimeLapse Screen Saver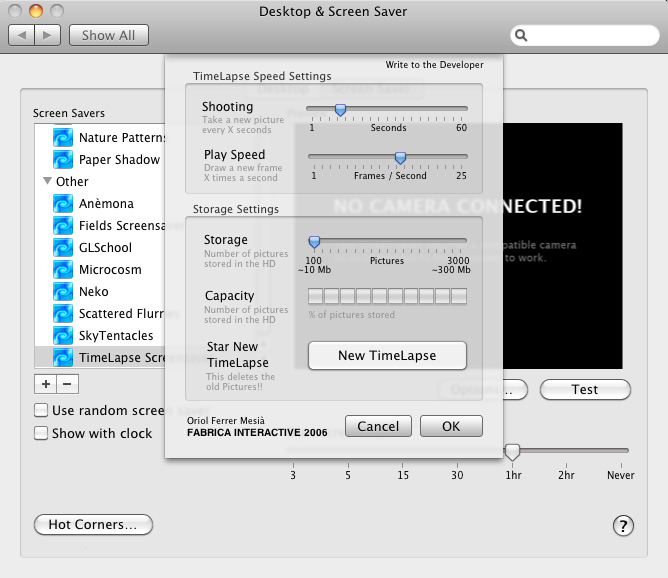 Wondering what happens when you are not around your computer? Install this screen saver and you will find out!
More info and download available here
TimeWarp
Non-time-linear live mirror. See yourself going back and forth in time!
Update: new version is real time, no pre-recoding needed!
See fabrica project page here.
Fields
A totally customizable Magnetic Field Particle System Screen Saver.

See more info here.