Friday night I had a chance to do visuals for Minus; Richie Hawtin and Co.
Sonar invited them again during its 2008 edition.
Thanks to Ali Demirel, who controls all the visuals for the set, I was given a chance to experience the joy of an enormous crowd (around 6 thousand people) dancing for 5 hours to minimal techno and enjoying realtime visuals. This would be cool on its own, but if you are also controling part of the visuals while people go crazy to them, its awesome! The set started at 2am, finished and 7am… And our massive open air dance floor was completelly full the whole time!
See all the pictures here.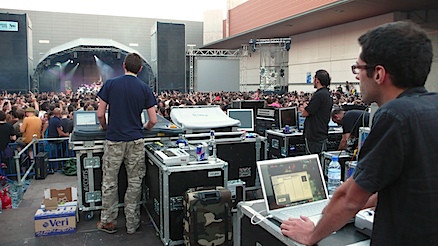 Photo by Ali Demirel.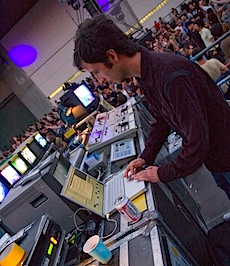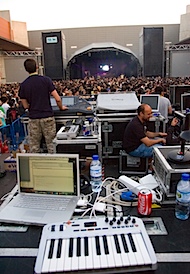 Ali doing his job, and my setup.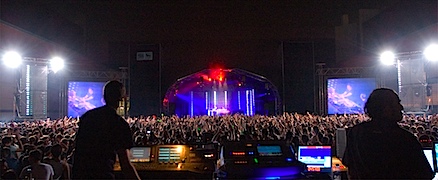 Two mirrored projection screens and one huge LED screen behind the stage.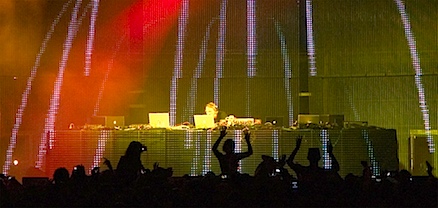 Richie Hawtin on stage, LED screen behind.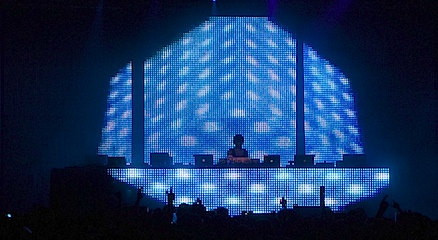 Magda on stage.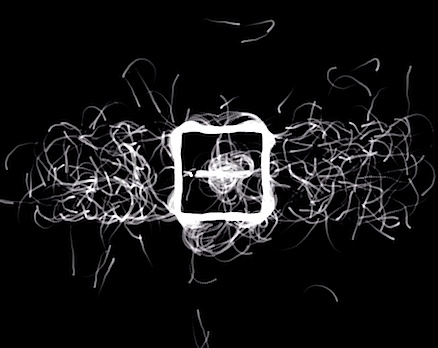 My custom software to make particles dance to any image map.
See it in motion here.